Legal pathways for refugees to Europe: developments and challenges
In 2014, the Juncker Commission made the implementation of legal migration channels for people in need of protection a priority. Five years later, the replacement of irregular and dangerous migration channels by legal and secure pathways to Europe is becoming increasingly pressing. Currently insufficiently exploited, their development is one of the main challenges with regards to migration policy for the new European Commission and Parliament.
News
Growing protection needs: UNHCR unveils its global strategy on resettlement and complementary pathways for refugees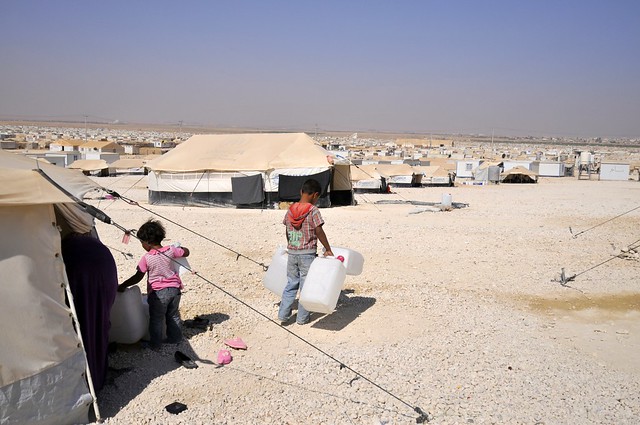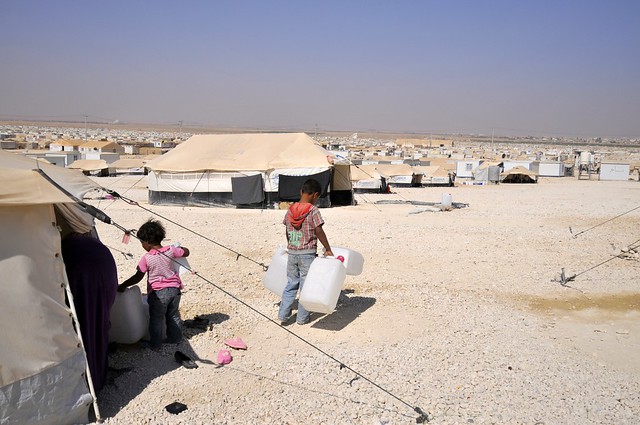 More than 1.44 million refugees in 60 countries around the world will need to be resettled in 2020, according to the latest projections from the United Nations High Commissioner for Refugees (UNHCR). This represents a 1% increase compared to the estimated needs in 2019, and 20 % compared to 2018. In response to these needs, on the 1st of July, UNHCR unveiled its three-year strategy (2019-2021) on resettlement and complementary pathways for refugees. This strategy, foreseen in the Global Compact on Refugees[1], aims to make it easier for refugees to access legal complementary pathways to host countries and increase the number of resettlement places and countries available to them, including in States which are not yet part of the global refugee effort in terms of resettlement, while working to consolidate emerging programmes. While the number of people in need of resettlement reached 1.2 million last year, UNHCR actually submitted fewer than 82,000 applications, with an acceptance rate by States of 87 %. This covered a mere 6 % of the needs identified by UNHCR. Last year, 25 countries accepted 92,400 people as part of resettlement programmes, with 55,680 coming via UNHCR. There is however still a growing gap between the number of people in need of resettlement, and the number of places actually provided by governments. The constant rise in the number of people who need protection (especially those most vulnerable) is a major challenge for UNHCR. This is why the organisation has embarked upon a new three-pronged strategy, with the aim of resettling a million refugees in 50 host countries, and providing two million more access to complementary pathways by 2028.
Firstly, UNHCR intends to implement more long-term resettlement programmes and strengthen those already in place. The goal is to create more places in more countries, better reflecting the current needs and providing the maximum protection impact. To that aim, UNHCR seeks to introduce new and innovative resources to enhance the effectiveness and integrity of these programmes, in particular by simplifying case processing and building large-scale national partnerships.
Next, UNHCR aims to increase access to complementary pathways to host countries, in an effort to overcome the existing difficulties faced by refugees and the lack of coordination between the organisations tasked with promoting them. Actions envisaged include creating "pathway-specific" multi-stakeholder task forces and encouraging greater participation by the refugees themselves (for example, by involving diasporas to spread information).
The third goal is to promote more welcoming and inclusive societies. This could involve national and local authorities, for instance through cooperation between cities in order to strengthen local authorities' capacity and foster innovation.
This strategy is based upon a number of "guiding principles", such as responsibility-sharing or non-discrimination. Several approaches and tools will be used, such as evidence-based advocacy to encourage states and authorities to implement laws and practices which further support resettlement and the development of complementary pathways; mobilising experts in the field and promoting collaboration between the various stakeholders involved to promote joint actions and multi-sector cooperation;  data collection to evaluate the effectiveness and viability of the programmes;  scientific, technical and social innovations to support refugees and communities; support to refugee participation to allow them to exercise their rights, comply with their obligation and be agents of change.
According to UNHCR's figures, the refugees most at risk and who most need resettlement are Syrians (40 %), followed by refugees from South Sudan (14 %) and from the Democratic Republic of Congo (11 %). During the latest round of the Annual Tripartite Consultations on Resettlement (in which this strategy was unveiled), Filippo Grandi, the UN High Commissioner for Refugees, reiterated that responsibility for global crises must be shared more fairly between states: "With the overwhelming majority, 84 per cent, of the world's refugees hosted in developing regions facing their own development and economic challenges and whose own populations may live below the poverty line, there simply has to be a more equitable sharing of responsibility for global crises". East Africa and the Horn of Africa are the regions in the world with the largest number of people in need of resettlement (450,000), followed by Turkey (420,000), which is currently home to 3.7 million refugees. They are followed by the Middle East and North Africa (250,000) and Central Africa and the Great Lakes (almost 165,000).
In short, while resettlement is becoming more widely used, with ever-increasing needs, its effectiveness is dependent on States providing sufficient places. The next Global Refugee Forum will be held on the 17th and 18th of December in Geneva, marking a year from the signature of the Global Compact on Refugees. This will be an opportunity for countries to make firm commitments to resettlement places and make "financial, material or technical contributions" in fields ranging from education to energy or infrastructure.
[1]  The UN Global Compact on Refugees was adopted on the 17 December 2018 and aims to bolster the international response to mass refugee migration by "strengthening cooperation and solidarity with refugees and with host countries".